FULLY BUILT IN ENGLAND
The Engine was Manufactured by Jaguar Cars 1971–1997 in Coventry. Then Converted into a Coffee Table by Engine Table UK in Huddersfield, West Yorkshire. To prevent oxidation and protect it against stain, we use a light silver paint coating which blends perfectly with the aluminium. Because only 25 copies will be manufactured, each one is numbered and signed by our chief engineers.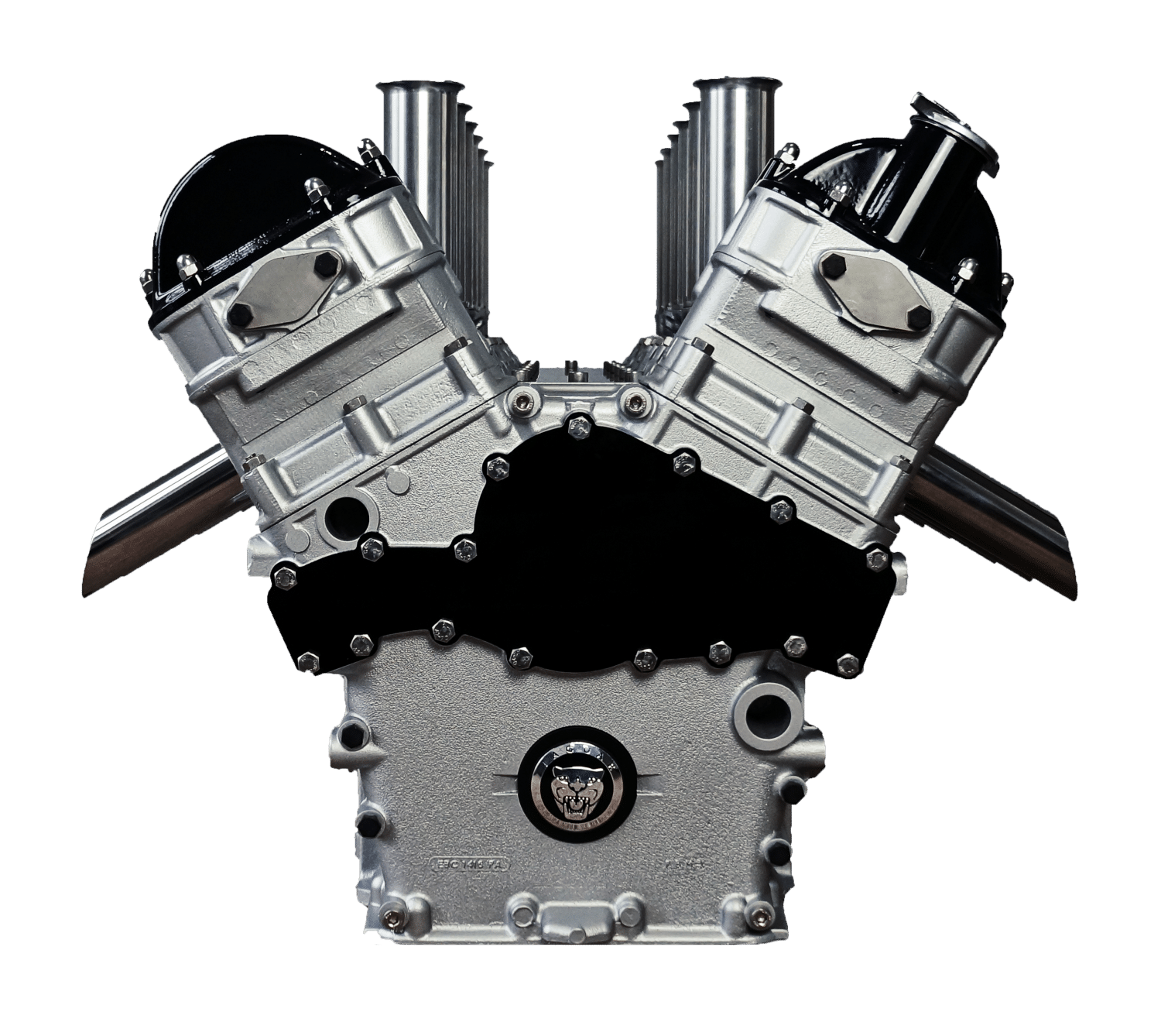 UNIQUE DESIGN
The aluminium trumpets and the stainless steel exhausts are machined. We use our skills and machinery to laser cut, turn, machine, weld and polish these parts to give an amazing and unique look to this historic engine. To finish it, the engine comes with CNC cut gloss black acrylic plate covering the water jacket, oil filter and water pump.