FULLY BUILT IN ENGLAND
The Engine was Manufactured by Jaguar Cars 1971–1997 in Coventry. Then Converted into a Coffee Table by Engine Table UK in Huddersfield, West Yorkshire.
This engine table looks like an engine and feel likes an engine! Using the finest media to blast it, the aluminium casting is preserved and smooth. To prevent oxidation and protect it against stain, we use a light silver paint coating which blends perfectly with the aluminium. Because only 25 copies will be manufactured, each one is numbered and signed by our chief engineers.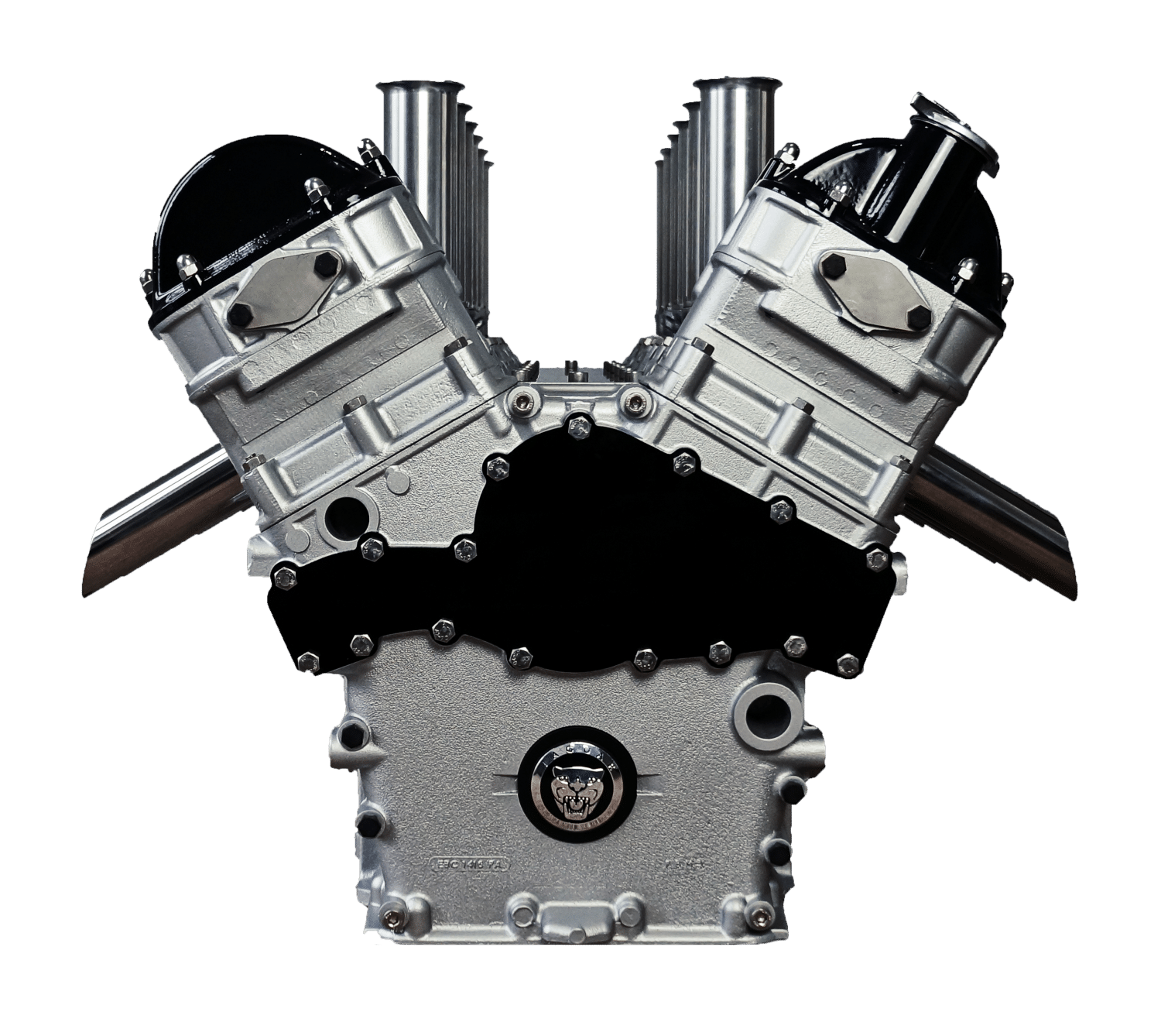 100% RUST FREE
To achieve the perfect engine table we start by dismantling a Jaguar V12 5.3 HE engine. Once fully stripped, all the steel elements of the block as well as the cylinder heads (studs, dowels, core plugs, nuts and bolts) are replaced by stainless steel ones. Using the original parts we're making stainless copies to ensure durability and a rust free future.
The aluminium trumpets and the stainless steel exhausts are tailor made. We use our skills and machinery to turn, machine, weld and polish these extra parts to give an amazing and unique look to this historic 70's engine. To finish it, the engine comes with CNC cut gloss black acrylic plate covering the water jacket, oil filter and water pump.
PREMIUM LED SYSTEM
We developed a premium LED system for this unique piece. The light shows through the trumpets and exhausts to give you a cosy evening ambiance. It comes with four RGB strips (2 under each cylinder head) and a 12V rechargeable lead acid battery. The power supply is manage with a toggle switch and the battery can be recharged via a 12V power inlet. Colors and light management is controlled via your smartphone using the Bluetooth technology.
We propose the Jaguar V12 symphony as a coffee table with a 12mm clear toughened 1000mm x 700mm glass top, with polished edges and 25mm radius corners